Phillip Love, Owner
Phillip was born in Huntsville but spent most of his life in Houston, Texas. Eventually, the hustle and bustle of big city living took its toll and the call for a slower pace was heard. Lifetime friends and plenty of family drew him back to Alabama and into the insulation business. The pace slowed down somewhat but the work definitely proved to be a challenge. Working with dedicated employees and meeting new people almost daily has been an adventure. Ultimately, Phillip is proud to offer service promises that are delivered at Eagle Insulation. He is fond of saying "No task is too big, nor opportunity too small."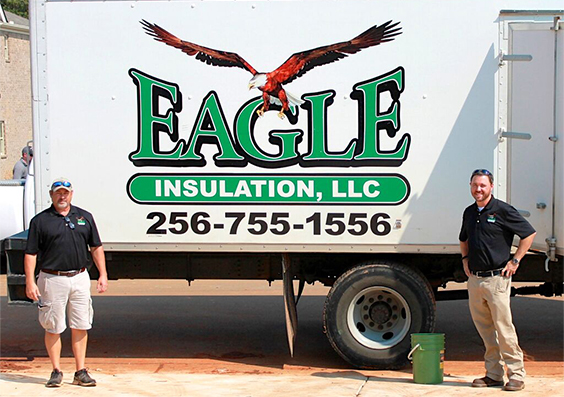 Terry McDonald, Operations Manager
Terry was born and raised in Monrovia, AL.  He has spent his entire life living and working in the Huntsville area.  Terry has over 30 years experience in the construction field.  Terry serves as Operations Manager for Eagle Insulation and handles all the daily tasks, from meeting with customers and providing quotes, to working with the installers, and every small and large task in between.